Commission Information
Commissions

I have been establishing myself as a Pet Portrait Artist for a few years now, I work from your photo's using high quality acid free, light fast coloured pencils or pastel pencils on Bristol board, Pastel mat or various high quality papers, to create a realistic and highly detailed portrait of your pet.

I like to capture the true character and soul of the animal in my drawings. I liaise with the customer throughout the process and send regular updates and work in progress photos, allowing the customer to tell me if they would like anything changing at any point.
To book a slot in my diary I require a 50% deposit upon booking.
Gift vouchers are available to purchase if you have a special occasion or date in mind, these are especially helpful if you need to obtain photos of a friend or family members Pet/Pets.
Have a think about what size portrait you would like, a few things to consider are... how many pets/animals, whether you would like a portrait of the head and chest or the whole body, would you like a background, my usual style is a plain white background however I am happy to add a simple background for an extra cost. Take a look at my price list below for a guide to prices, once you contact me and we can discuss the details I can confirm the price.
Hanging wooden portrait (10cm) £25.
Acrylic paint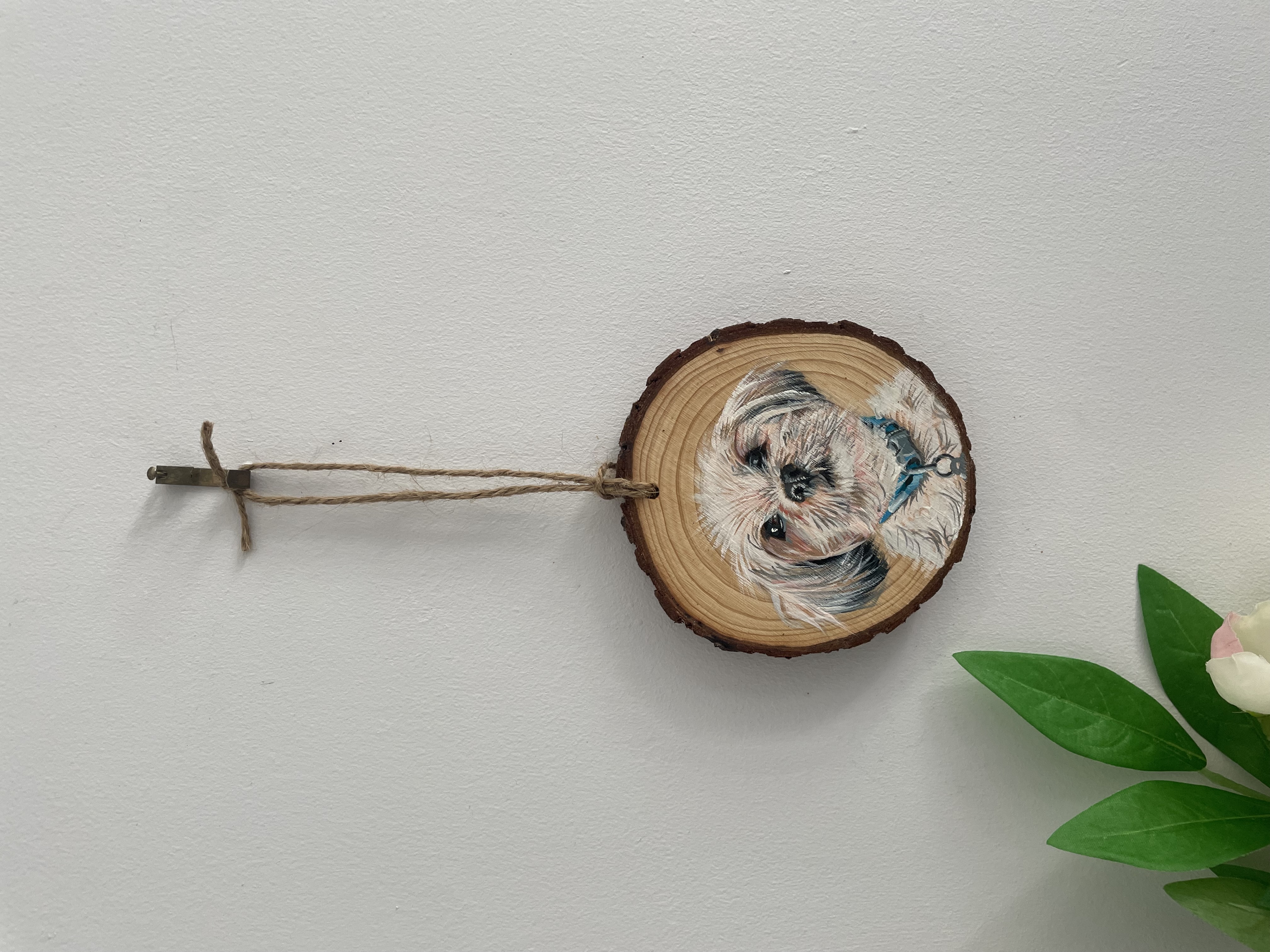 Slate heart hanging portrait (15cm) £50
Acrylic paint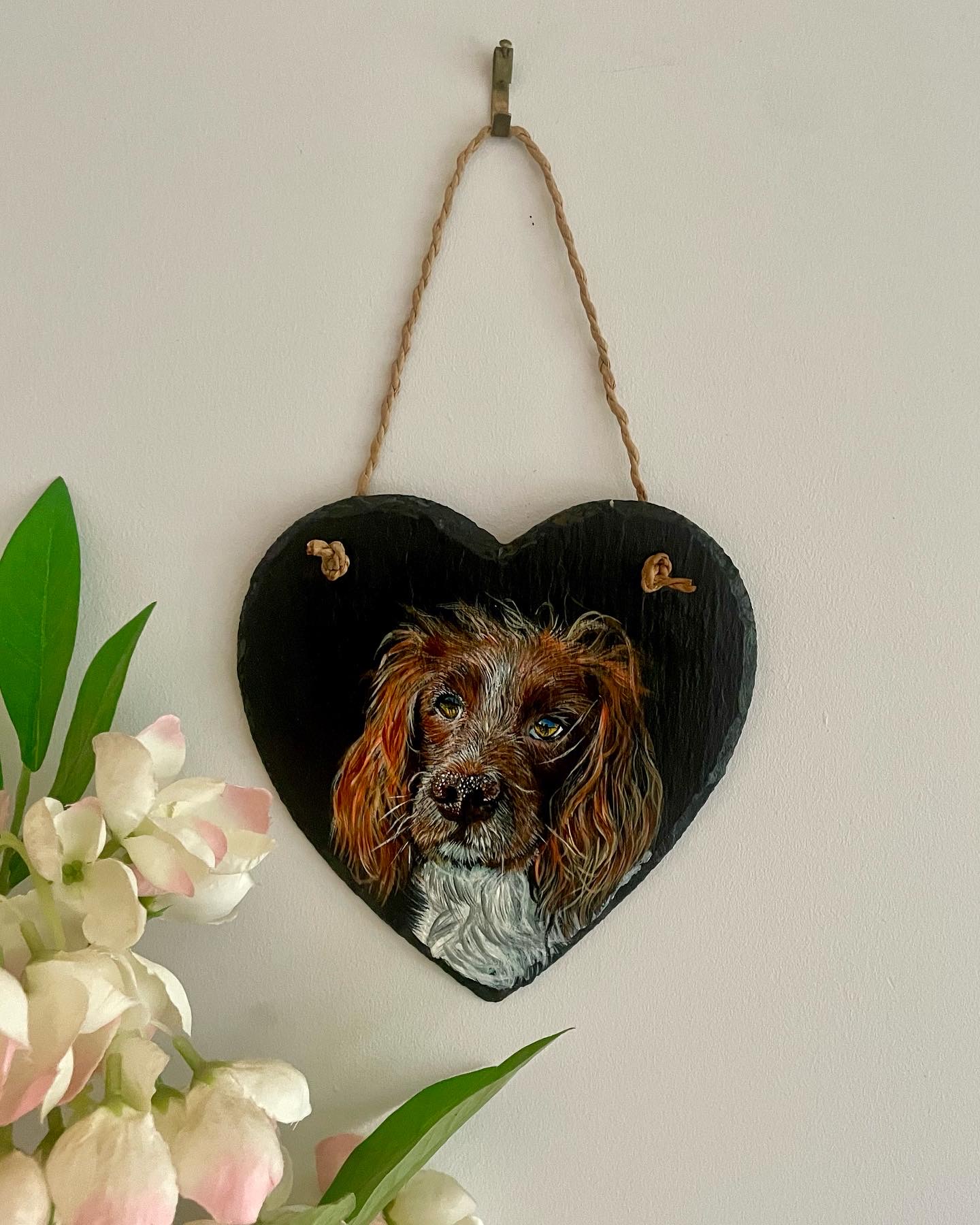 10x8 coloured pencil 'Pawtrait' £100
In a 11x14 Mount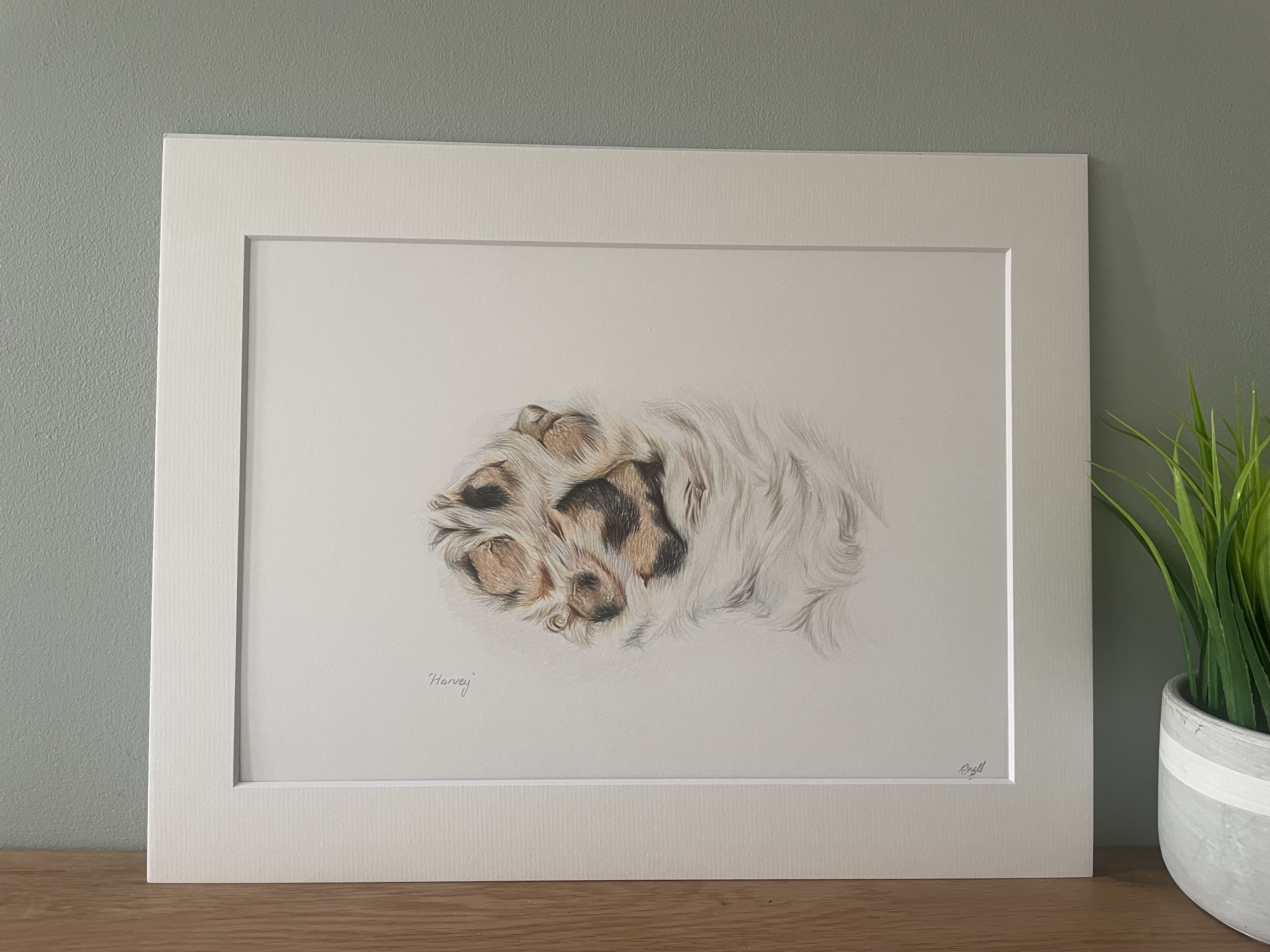 8x6 coloured pencil portrait £200
In a 10x8 mount (suitable for 1 pet)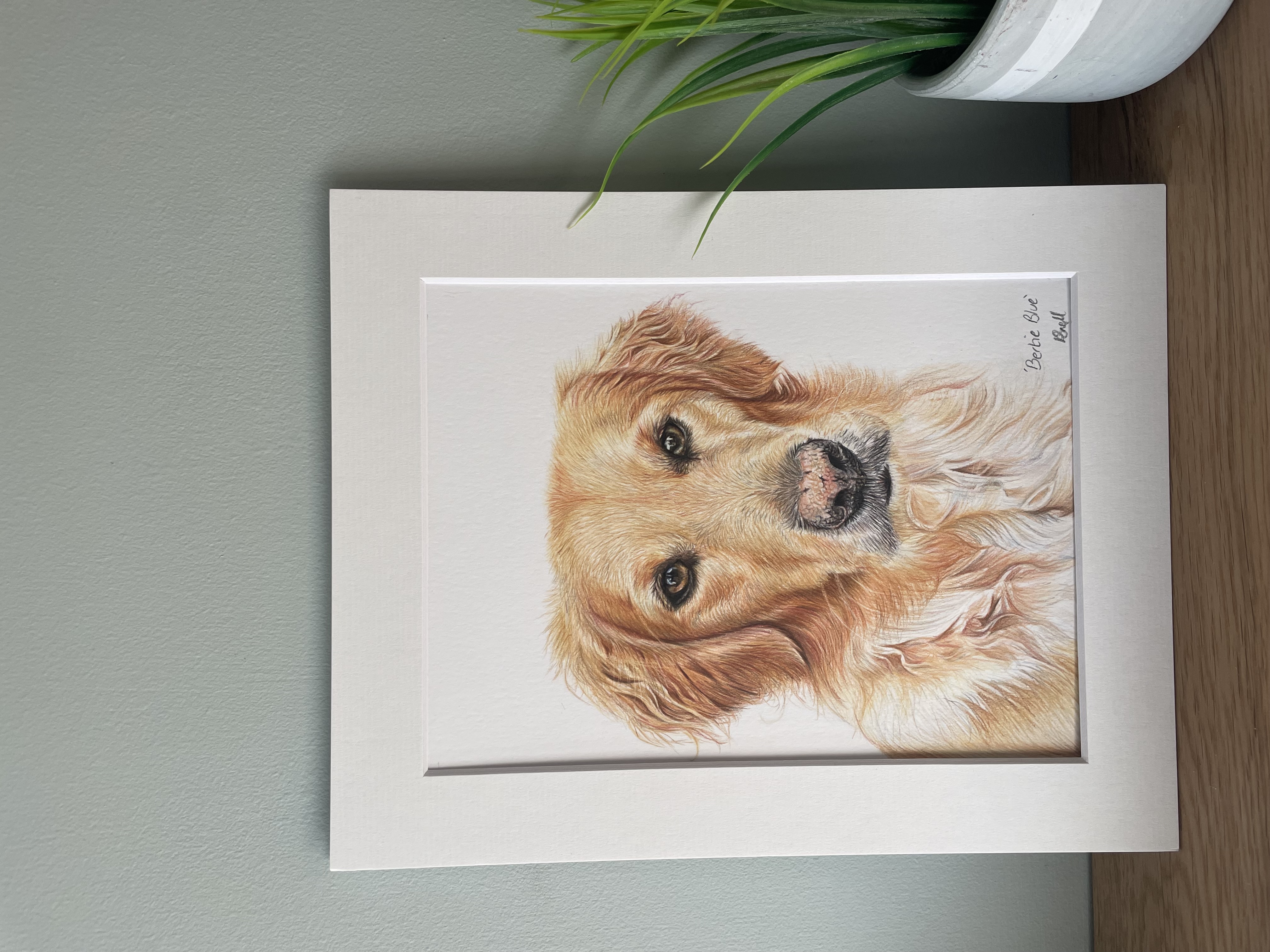 10x8/A4 coloured pencil portrait £320
In a 11x14 mount (suitable for 1 pet)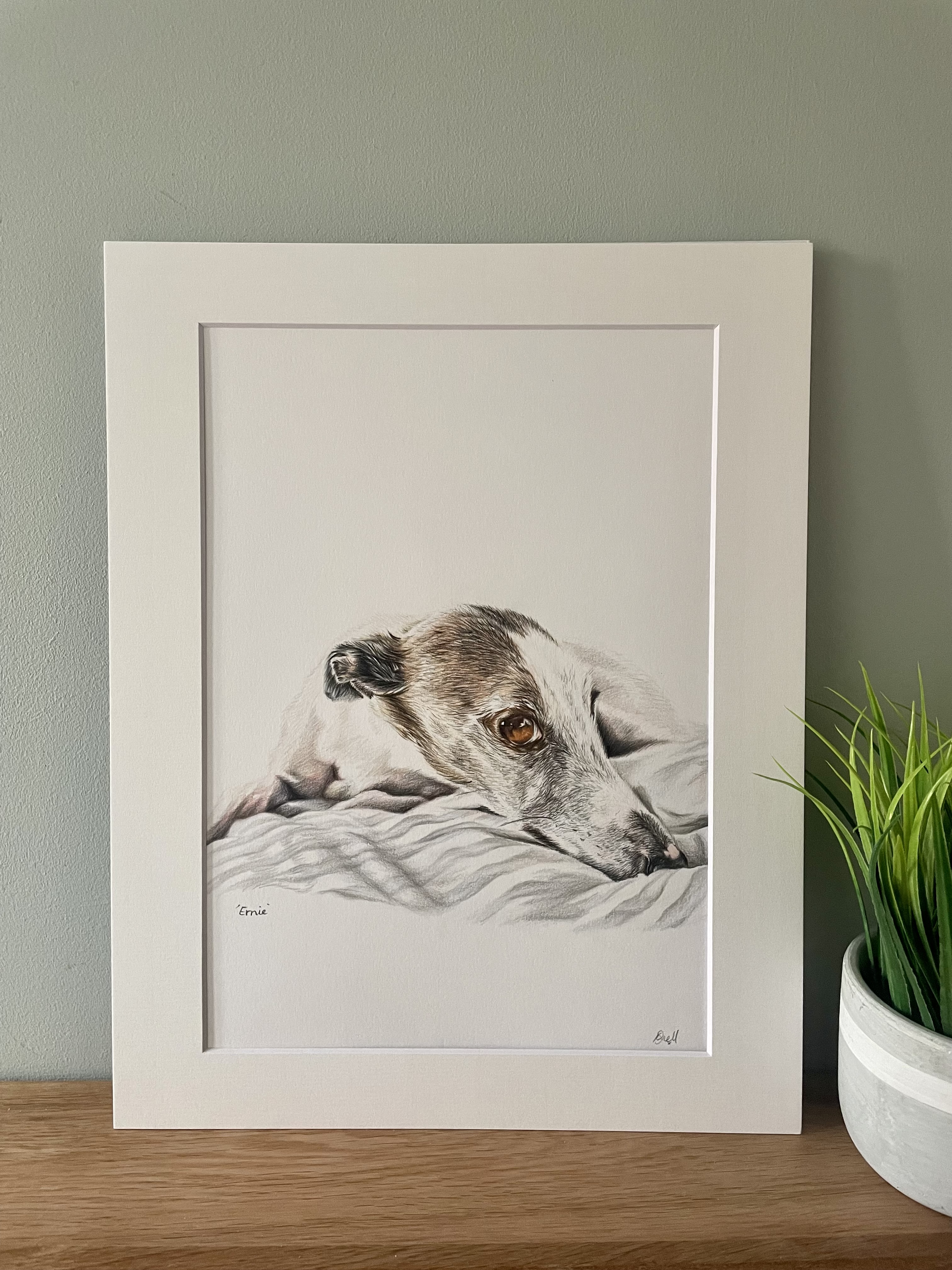 10x12 coloured pencil portrait £360
(suitable for one pet unless cats)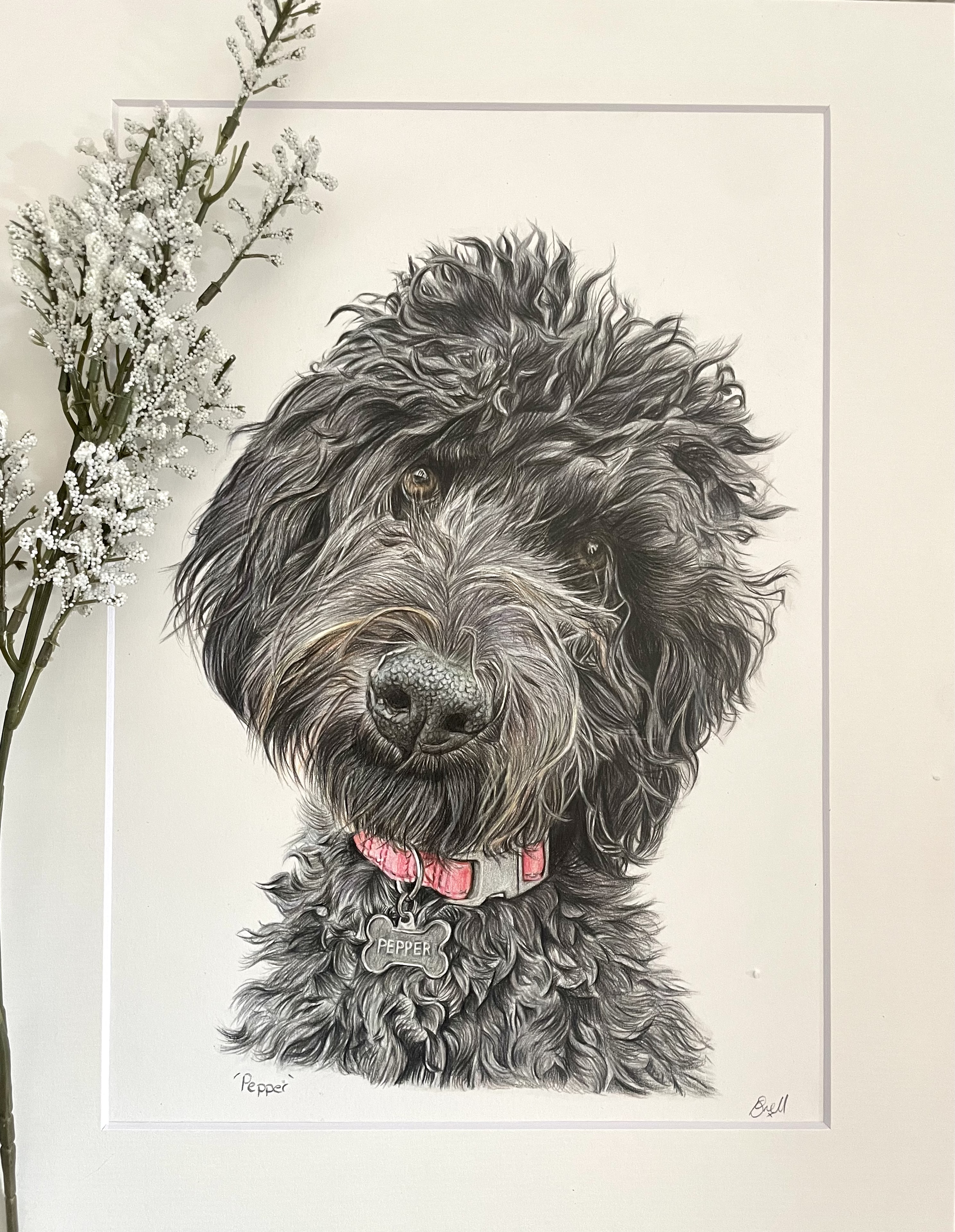 16x12/A3 coloured pencil portrait £460
(suitable for full body, 1, 2 or 3 pets)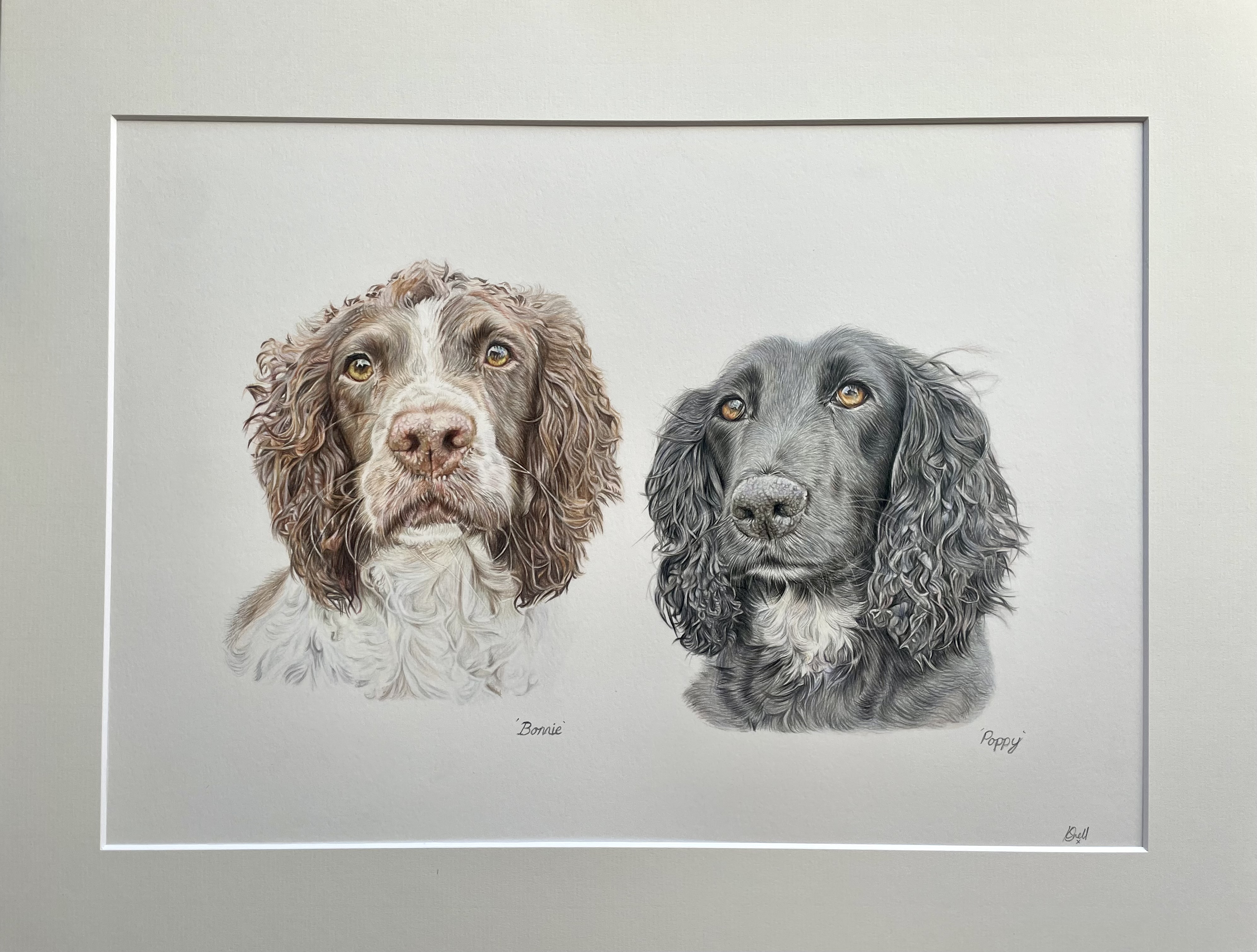 Extra large portrait up to 22x33 inches quotes on request.
(Great for full body or multiple pets)
Not mounted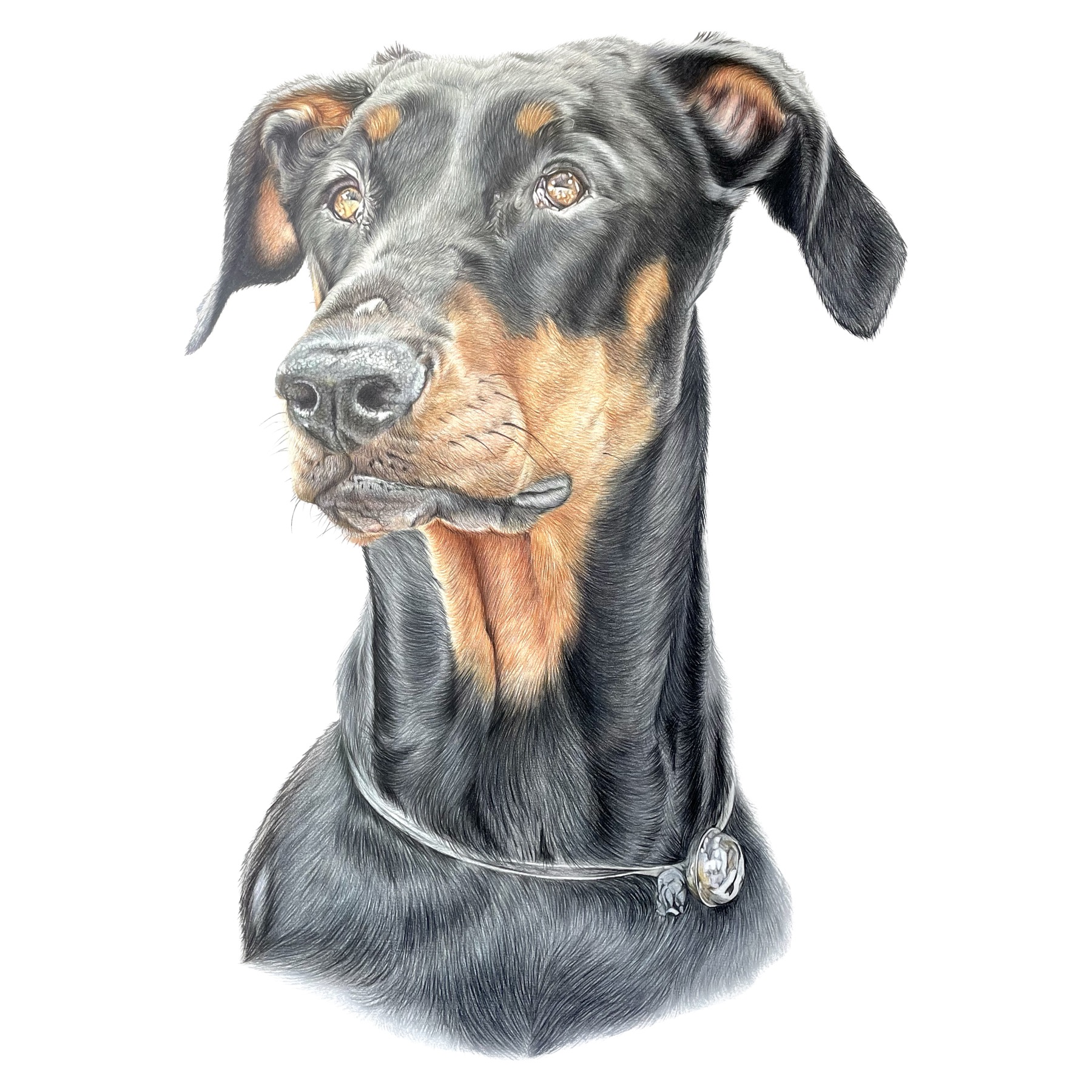 Please choose a clear photograph which shows your pet's personality. Please see the examples below of 'good' and 'bad' photos. The better the photo, the better the portrait will be so please bear this in mind when choosing your photos.
If you can't decide, you can email me your photographs and we can discuss this together.
Photo's taken outside and at the subjects level, preferably eye level tend to work best.
Photos where you can see the fur detail and reflections in the eyes.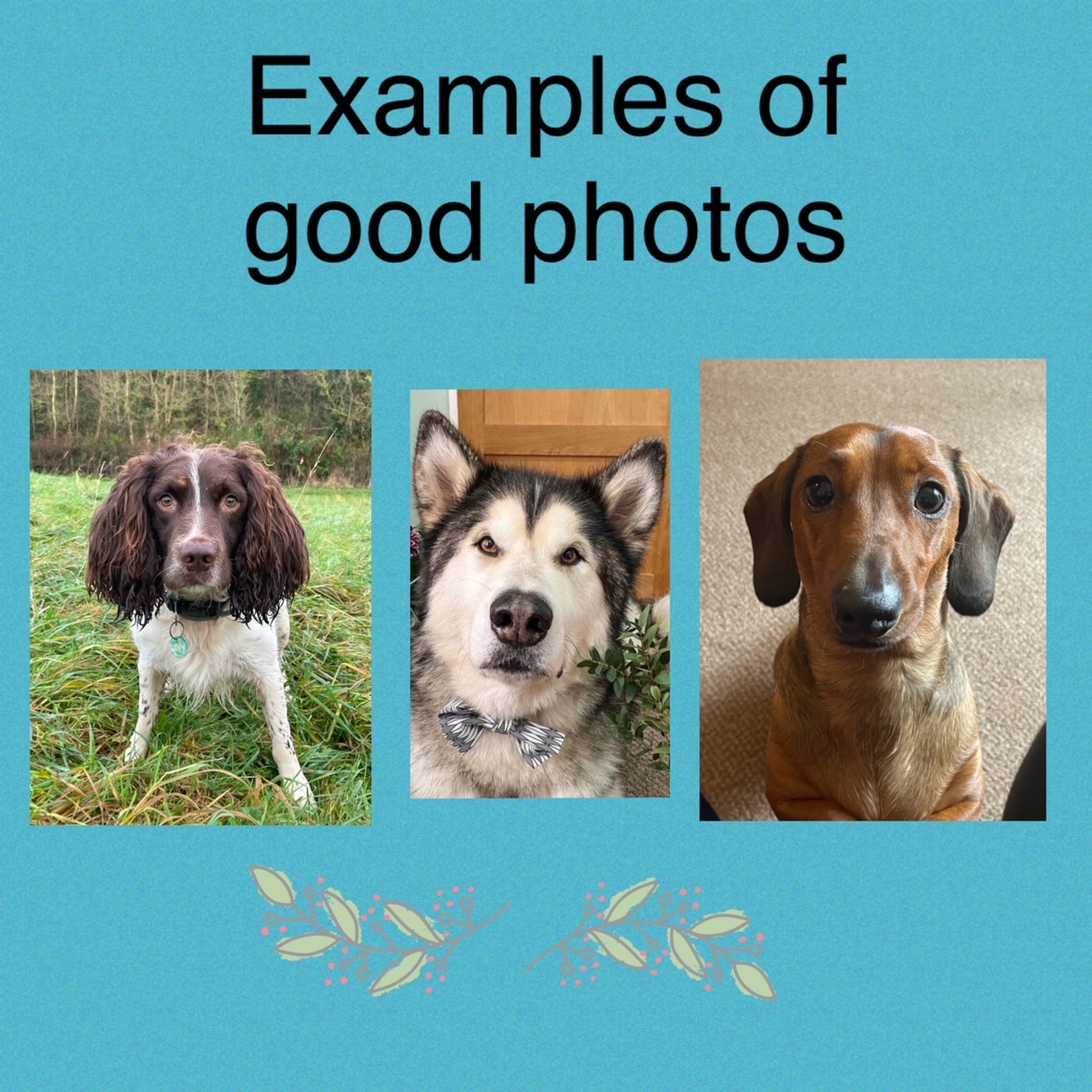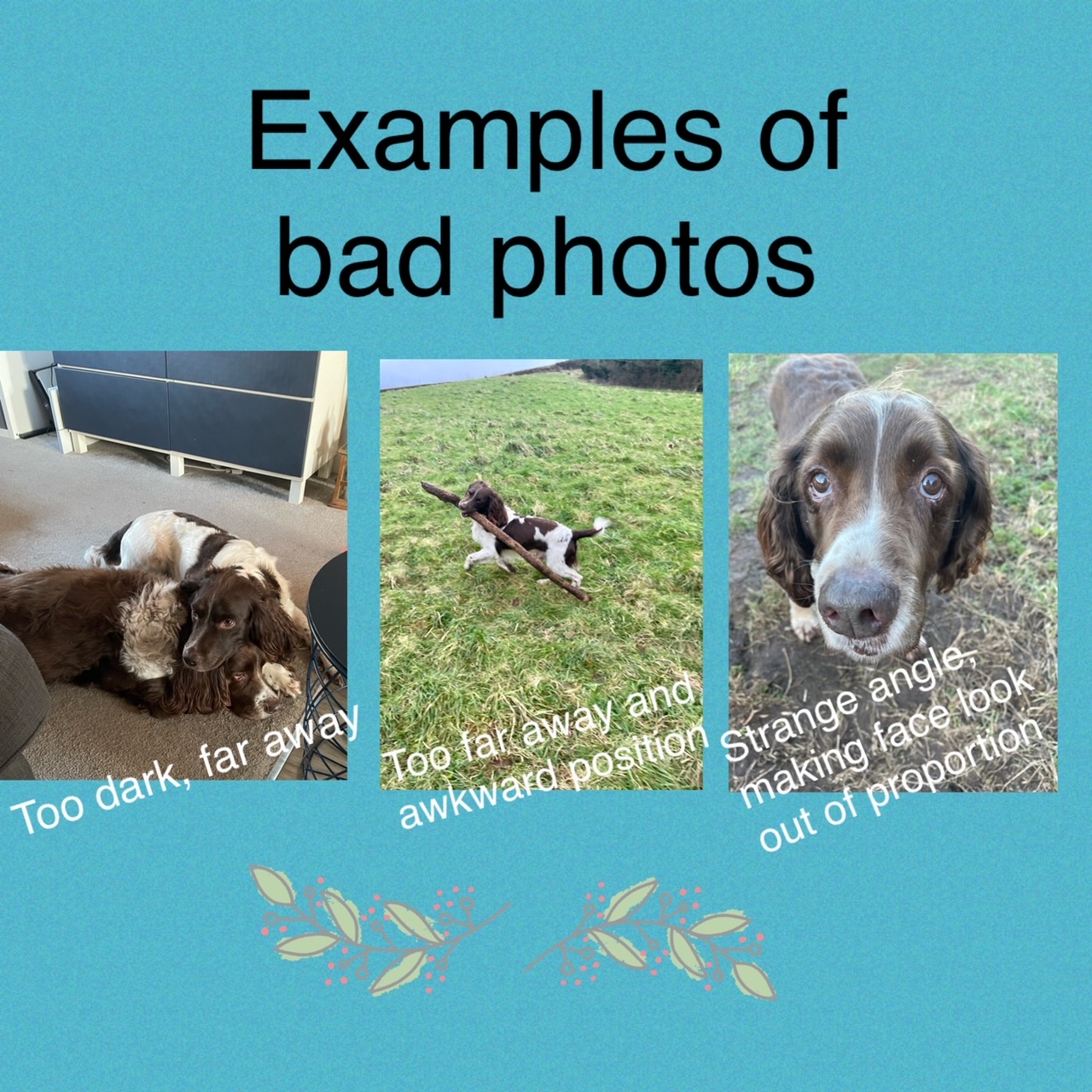 Backgrounds
My usual style is a plain white background as I prefer the focus to be on your pet, and the portrait to look more like art than a photo however if you require a background please let me know, I am happy to draw a simple background.