About
Katrin Snell
Pet Portrait and Wildlife Artist



Hi, I am Katrin a self taught pet portrait and wildlife artist working mainly in light fast acid free, Coloured Pencil. I also like to work in pastel pencils and acrylic paint.
Growing up in South Yorkshire I have drawn and painted since I could hold a pencil. I have always had pets and a love for Wildlife, as children my family had dogs, cats, a rabbit, guinea pigs, hamsters and fish.
Walking in the Yorkshire countryside with the family dogs was a part of our daily routine.
We relocated when I was 16 to West Somerset, now living in West Somerset at the foot of the Quantock hills which I can see from my back garden and also close to Exmoor.
I live with my husband, 3 young boys and our two springer spaniels Alfie and Barney, spending a lot of time outside exploring the surrounding countryside and spending our summers in North Devon. All these landscapes and their wildlife inspire me in my artwork.
We all have a great love of animals and spend many dog walks learning more about the wildlife and habitats. My sons also have a love of animals especially my eldest who is a great lover of birds.
I have a real passion for my art, always developing new techniques and finding new materials. My style is highly detailed and photorealistic, I like to make each piece as realistic as possible but also like to capture the animals personality and characteristics. I like to study various photos and have recently started trying to learn more about specific animals to help me understand them more and portray them in my work. I love challenging myself and each individual piece, whether it be a pet portrait commission or a wildlife piece, it has a special place in my heart and much love and care has been taken to produce it. Each piece can take anything from 50 hrs to over 100 hrs.
I have recently opened a studio in the local town of Watchet, it is a repurposed shipping container situated on the East Quay development next to the Marina. It is an idyllic location and has inspired me to get my paints back out and paint some scenic views for a new series featuring the Watchet lighthouse in different weather conditions and lighting.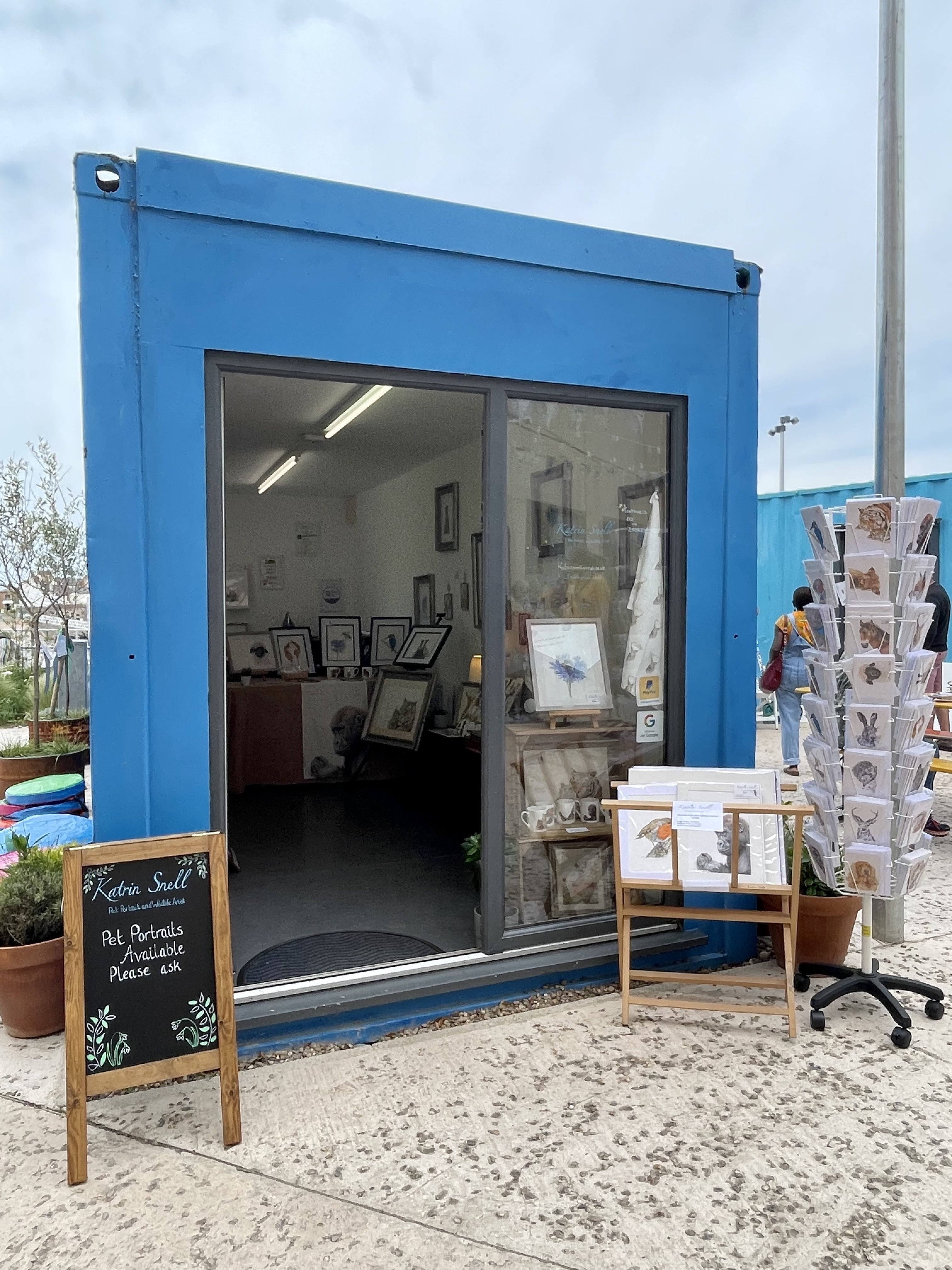 I am one of Theo Paphitis's Small Business Sunday winners. I have also been shortlisted for a Rural business award.
My work has been featured in Exmoor magazine and Somerset Living magazine.